100Ah 12V Lithium Lifepo4 Battery with BMS for Off-Grid/Marine/Solar System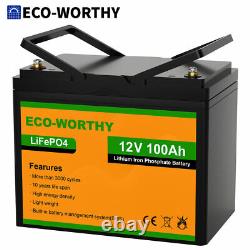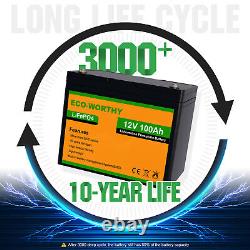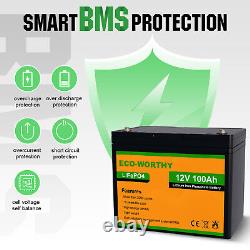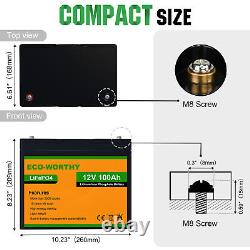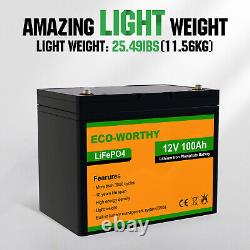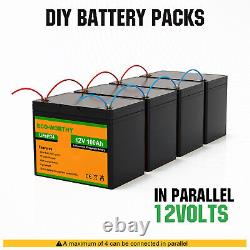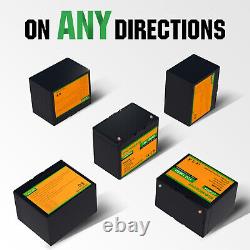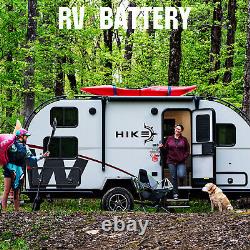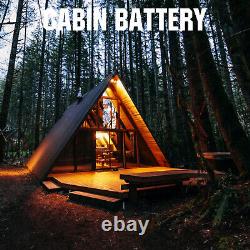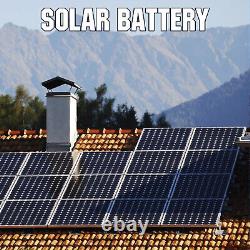 The BMS system protects the cell against overvoltage, short circuit, high temperature, and short circuit. The lithium battery weighs only 11.56kg, 1/3 of the lead-acid battery. Easy to transport for outdoor activities such as power supply. LiFePO4 is the most stable battery to apply, it is compatible with caravans, marine, golf carts, solar systems, etc. The battery allows for parallel connection and up to four parallel connections.
If you are unable to purchase ECO-WORTHY products due to address issues, please contact us in time, we will definitely provide you with an ideal solution, THANK YOU!! Comparison between lithium batteries and lead-acid batteries.