BLUETTI B300 3072Wh LiFePO4 Extension Battery for AC300/ AC200MAX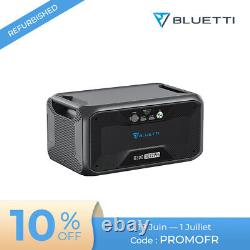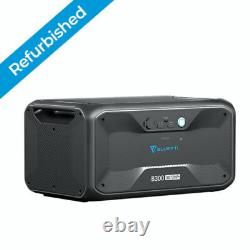 You can quickly recharge the BLUETTI B300 with the 200W Max Solar Panel. Thanks to the integrated MPPT. In addition, it can also be charged by AC, car, and lead-acid battery to obtain power anytime, anywhere. Car and lead-acid battery charging require a D050S.
The USB-C 100W, 12V/10A cigarette lighter, and USB-A 18W output ports are designed to recharge your essentials on the road such as smartphones, laptops, cameras, fans, lights, etc. Give your devices more autonomy.
The B300 has over 3,500 life cycles with top-quality LFP cells, providing up to 80% of the original capacity. In addition, it can double, triple, or even quadruple the total capacity with the BLUETTI AC200MAX, AC200P, or AC300 series.
Home backup and travel power bank. Whether it's a family gathering or a camping trip, the B300 will serve as a backup power supply or power bank.
It powers your needs at home and camping, and all you have to do is enjoy the good times.