Cordless Chainsaw PARKSIDE-PKSA 20 Li-B2, 20V without Battery or Charger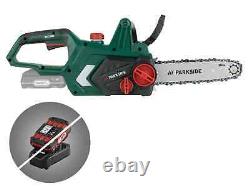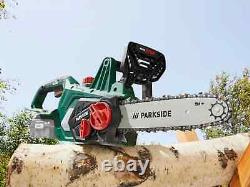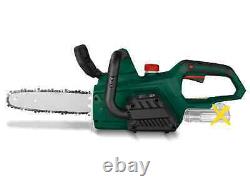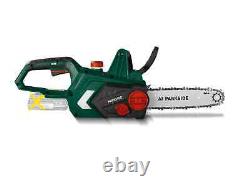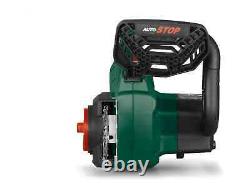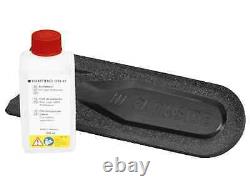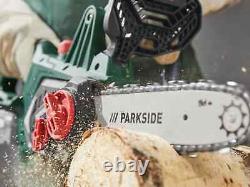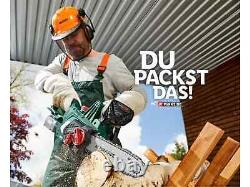 Parkside® cordless chainsaw 20v without battery or charger. PARKSIDE X 20 V Team. For comfortable and cordless cutting. Ideal for efficient pruning of plants, cutting firewood, or waste disposal.
Bar with durable and strong cutting chain. Non-slip handle with safety switch. Device compatible with all batteries in the series. Supplied without battery or charger. 1x bar cover, 180 ml of organic chain oil.
Chain speed: 6.5 m/s. 63.5 x 24.2 x 22 cm. 100% local stock and Fast Delivery 1-5 working days, no direct delivery from abroad. Genuine French seller with very responsive after-sales service! 30-day hassle-free money-back guarantee, Buy with confidence!