Original battery OEM battery Li-Ion 36V 6.3 Ah STIHL AP 300 AP300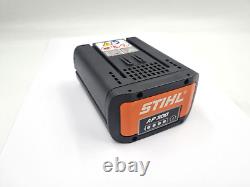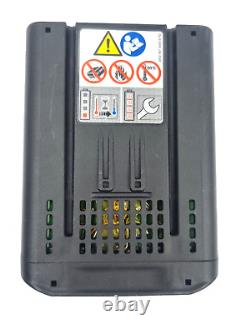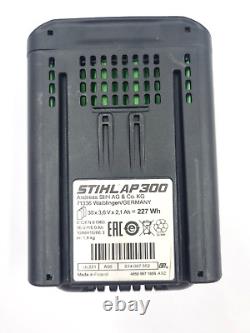 Designed for professionals, the AP 300 battery is compatible with all AP SYSTEM STIHL battery devices and the AL 101, AL 301, AL 301-4, and AL 500 chargers. Its integrated Bluetooth® interface allows it to be added to STIHL connected and managed as a device. Easily see the battery charge status at a glance with the 4 LED lights. Can be used in rainy weather. Powerful and durable lithium-ion battery.
Battery capacity of 227 Wh for a weight of 1.8 kg. Compatible with all AP SYSTEM STIHL battery tools. 4 convenient LED lights to display the charge status.