BOOSTER BATTERIE UTRAI 1000A Car Motorcycle Battery Starter Charger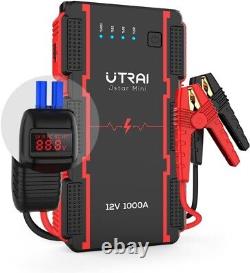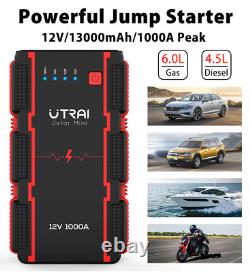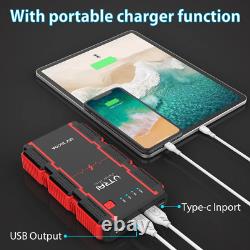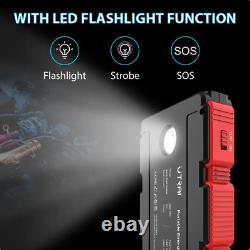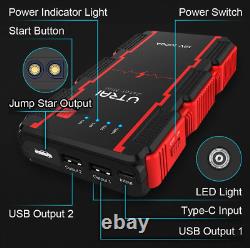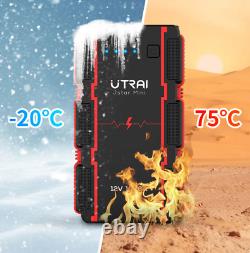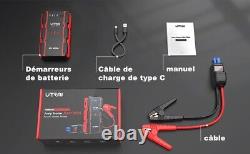 The UTRAI Jstar 3 Portable Jump Starter with a peak current of 1000A and a real capacity of 8000mAh can start 12V vehicles (6L petrol and 4.5L diesel) in a few seconds up to 30 times, suitable for cars, trucks, motorcycles, jet skis, lawnmowers, yachts, pickups, snowmobiles, etc. Compact enough to be stored in your glove box or under the seat. Car and Motorcycle Start provides you with an LCD screen (which displays the remaining power and operating status), smart clamp with LED screen. Car battery booster is equipped with an intelligent protection chip, so you don't have to worry about incorrect connections or sparks.
It provides protection against overcurrent, overload, overvoltage, overheating, etc. It is a multifunctional car battery booster, but also a rescue device. Built-in LED flashlight, with 3 modes (normal, SOS, strobe) very suitable for camping, outdoor, indoor, emergency, travel, etc.
Smart clip with intelligent sensor? UTRAI Car Battery Booster Car Starter has a smart clip to diagnose car batteries. Seven types of diagnostic feedback allow you to quickly know why the car cannot start. Explosion-proof battery cells, multilayer PCBs, fire-resistant material shell, CE, ROHS certified, UTRAI Jstar3 high-security and high-quality car booster, which also avoids scratches or marks on surfaces. Easy to use in 4 steps, user manual provides graphical explanation in French. 30-day return policy, 365-day warranty, and friendly customer service within 24 hours.