GOOLOO Booster Battery 4000A 26800mAh Portable Jump Starter 12V Start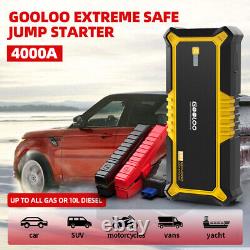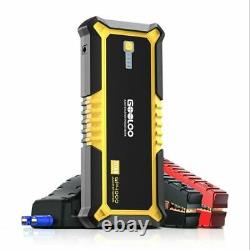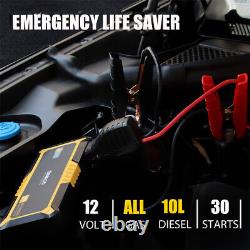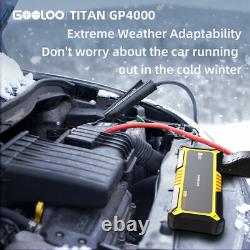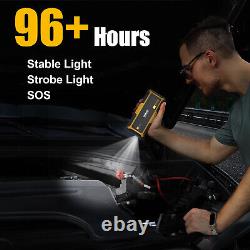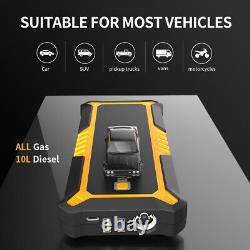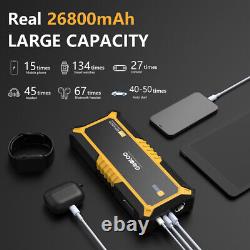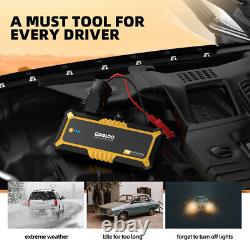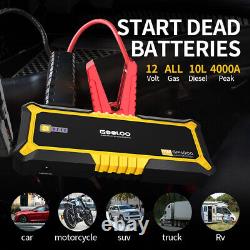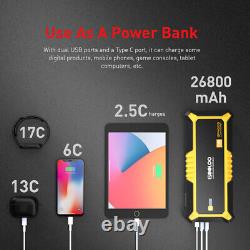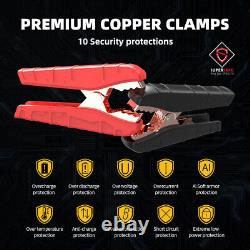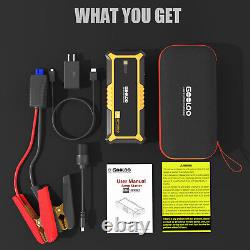 The GOOLOO flagship GP4000 enriches your driving life. The GOOLOO GP4000, as a flagship product, is a powerful and secure lithium starter that provides 4000A to quickly start a vehicle. It is the best in automotive roadside assistance. The high peak current power of 4000A will support ALL gasoline and 10.0-liter diesel engines the best. With it, you can start a discharged battery car in seconds without any help.
PROTECTION AGAINST REVERSE POLARITY AND SPARKS. 8 Safety protection - apart from reverse polarity protection, it includes protection against overcurrent, overload, overvoltage, and overcharge, making it safe for everyone.
GOOLOO always pays attention to innovation and details, constantly improving generation after generation. The GP4000 is much better than all other models in the Titan series in many details. Improved peak current and battery capacity mean that cars start faster.