Car Battery Booster Air Compressor Diesel Gasoline Starter 1800A 24000mAh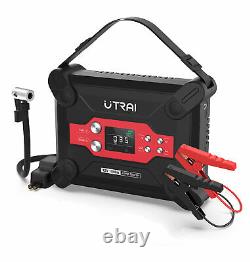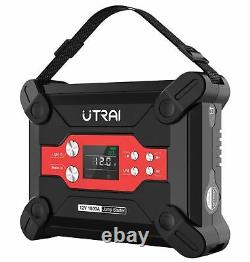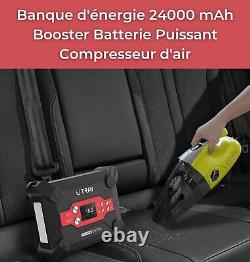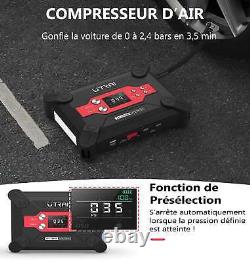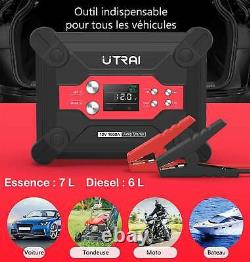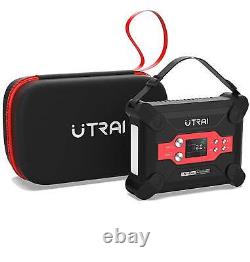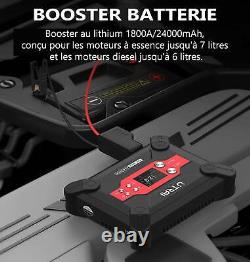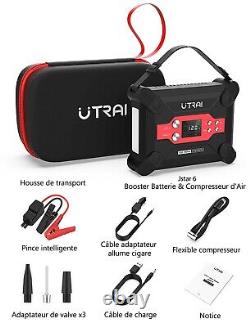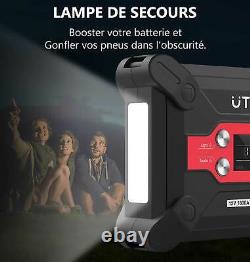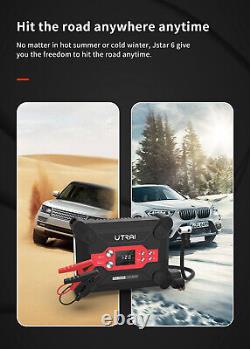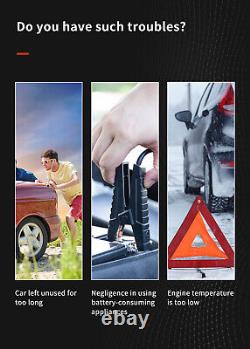 Booster Battery Car Air Compressor Diesel Gasoline Starting 1800A 24000mAh. Start your car in seconds. The 1800A current can start gasoline engines up to 7.0L and diesel engines up to 6.0L, such as sedans, SUVs, trucks, motorcycles, and lawnmowers. Inflate tires with ease: Fully inflate flat car tires in 5 minutes, 3 different valve adapters allow for easy inflation of various inflatable objects such as bicycles, air mattresses, and balloons.
High-capacity power bank: With a 24000mAh battery and two USB ports, it can charge your electronic devices such as smartphones, tablets, cameras, etc. Bright LED light: Convenient for night lighting, no more fumbling in the dark.
Easy to start in case of emergency. Step 1: Insert the jumper cable into the booster. Step 2: Connect the clamps to the car battery. Step 3: Start your car engine.
Turn on the starter and preselect the pressure, choose the unit. Connect the air hose to the tire valve. Press and hold the AIR button to start inflating. Gasoline engine: up to 7.0L.
Diesel engine power: Up to 6.0L. Charging time: about 5-7 hours. Unit size (L x W x H): 212mm x 162mm x 70mm. Air compressor: max air pressure 150 PSI. Effective working range: 5-120 PSI.
Effective detection range: 5-150 PSI.